You probably already know that you NEED to use a blog if you want to go big with promoting Young Living and essential oil products.
Here's the thing….
Young Living just MAKES SENSE!
If you're going to buy esstential oils anyway, you may as well buy ones that are made from the best sources…
And if you're going to benefit from them, you may as well sell them and earn money too.
But not everyone sees that straight away… and that's why you need to understand quality marketing!
And this is where most Young Living Promoters go WRONG!
The State of Young Living Marketing
Your Facebook list is probably tapped out, nobody on Twitter cares that yet another person is trying to get them to "try essential oils".
I will never forget the moment someone jumped in the middle of a bunch of comments on a picture of my wife saying:
"Do you want a natural way to relax more or know anyone else who does???"
I knew instantly what that person was promoting and went and hit "UNFRIEND!"
That kind of marketing can really annoy others.
OR
When someone sees the "youngliving" part of your link they instantly think they know everything you have to offer because they have looked at Young Living before.
Now, just because these markets are becoming saturated with crappy promoters, doesn't mean you can't have success with promoting Young Living on social networks, it just means you have to come in from the side and allow people to get to know YOU and how you can help them BEFORE they run for the hills thinking you are just yet another Young Living promoter.
Easiest way to do this?
Start a blog.
If that last sentence threw you into a cold sweat, don't panic.
You don't actually need any technical knowledge or have anything particularly original to say to successfully promote Young Living with a blog.
You just need a good blogging platform that allows you to easily use social optimization and search engine optimization.
Hint: Don't use WordPress.com or Blogger or any other free platform… all that screams is,
"This promoter is too cheap to have a real blog, so they obviously aren't having any success."
Would YOU want to join an unsuccessful promoter?
No, most people wouldn't unless it's a close personal friend!
How To Promote Young Living With A Blog
1. Getting Customers
As with any network marketing opportunity, you need to make sure you're attracting customers as well as promoters (this is for the protection of the company as a whole).
Getting customers with a blog is very easy.
Think about where your ideal customers are online.
They are probably searching for search terms like "essential oils", "buy essential oils", etc.
OR
They're hanging out in social media groups like Lifestyle Groups or How to Live Healthy OR even "Essential Oils" groups. These actually exist on Facebook!
So you have two ways to target customers with your blog, and the good news is one blog post will work for both.
If you're using a well-optimized blogging platform (like the one I use!), you simply write a post targeting a keyword that an essential oil can help address like "natural mosquito repellent" or "prevent nausea organically".
You can add pictures of customers, quote someone's story, and put a bit of info you have learned about essential oils since joining Young Living into your post.
The most important part is to have a call to action at the end of your post explaining why Young Living is the best option on the market and a link saying "Start living a safer and more natural life" and link to your Young Living customer sales page!
Once you've done the post, you share it in some of the Facebook groups you've identified and on Twitter.
Highlight that it's an informative post about how to solve a specific problem using a natural solution (don't mention Young Living when sharing or people will think they already know the info!).
Allow your customers to see you as an authority on the topic because they have found your post informative and helpful
2. Getting Distributors
This works similarly to getting customers.
Except in this instance you want to think about the type of people who would want to become distributors.
These people may be searching terms like "make money from home", "work at home job", "home based business", etc.
They might be hanging out in "Ideas for making money on Facebook" or "WAHM" groups.
For these people, you want to write a blog post that targets a money making keyword, then share it in money making groups.
If you have a good blogging platform, it will take care of a lot of technical parts of making sure you get found on Google.
All you have to focus on is creating content for attracting new distributors.
This way with the same blog you can target different markets!!
3. Residual Income with Your Blog
This is the most misunderstood, yet most powerful way to use a blog to promote Young Living.
You see – the people at the very tippy top of the food chain are doing one of two things:
Either selling their results (i.e. I made $X with Young Living, you can do the same) OR Paying for advertising.
You can get a great start with social networks, particularly if you give people what they want… information through your blog.
BUT, your ultimate goal should be to build up some money to spend on your online paid marketing.
You can make an absolute killing with Young Living, if you simply expand your reach.
A blog is a fantastic way to earn money online because if you have a lower priced offer on your blog that is related to your target market, you can get them to become a customer for a low price, high value product.
Once they are your customer, they are 100% more likely to buy from you again.
They will know that what you provide is good…. and view themselves as your customer (vital).
Once they've made the decision to buy from you once, they will usually continue to make decisions that fit with their first decision...
Meaning they will buy from you again!
So if you are trying to get people to become a distributor with you, but you are worried they will balk at the starting price, get them to become your follower and team member by offering them a simple product they can use that only costs a fraction of the price (like $25).
You will make some residual money on the people who don't join with you (if you keep 100% of the profit) AND make some money that you can use in your marketing…
AND create an authority/customer relationship that makes people more likely to join Young Living with you after they have received some of your marketing materials.
BOOM!
That's some POWERFUL stuff right there.
Promoting Young Living With A Blog Cheat Sheet
1) Get customers by writing blogs about the benefits of using essential oils
2) Get distributors by writing blogs about making an income from home and providing Young Living as the best option.
3) Create a residual income by selling a smaller product on your blog that will help you grow your marketing budget AND create a customer relationship with your leads.
How To Start Your Young Living Blog
I'm not going to lie.
There are a lot of ways to mess this strategy up.
The top way is choosing the wrong blogging platform.
If you use a free blogging platform like Blogger or WordPress, people know it's free.
Then no matter what your blog says people just see you as someone obviously not making money.
It takes away authority.
If you build your own blog from scratch, you have to put in tons of time and money and Google won't even index your site for ages.
It took me three years to build decent traffic to my self-hosted blog and that took hours of work, and thousands of dollars!
The happy medium is the blog I use now!
It's completely set up for you (no technical knowledge required), and it's already a high-authority site so you can actually rank easily in Google from day one.
It's also socially optimized so your blogs are easily shared across the major social network by others.
But the best part, it has a built in residual income!!
You can create a marketing budget for your Young Living business, learn HOW to market, AND create client relationships… all in one place.

I have used this exact platform to leave corporate America forever and live my dream of running my own home-based business.
What You Need To Do Next
Enter your email below and click the button to watch the "Recruitment Tricks" Video.
Prepare to be a little shocked (and remember that sometimes absolute honesty can be SHOCKING!)
And make a decision that NOW is your time to explode YOUR Young Living business!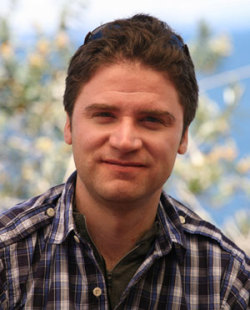 To Your Young Living success!!
Dave Lelong
P.S. This blog comes with training from top network marketers, entry into exclusive Facebook training groups, as well as personal support from someone who has used the same platform to leave corporate America forever and live my dream of running my own home-based business (Me….lol!!)